New Slots Sites 2022
Slot games are by far the most popular online casino game for UK players. New titles are released every week, and it's the same when it comes to new casino slots sites. It can be confusing for new players to find the right one, and that's why we created this new slots 2022 page. Thanks to this guide, you won't only learn about slot games – you'll find the top new slot sites to sign up at in 2022.
We'll review each new slot that comes out in 2022 and every fresh slot site as well. Read our reviews on this page and enjoy the top slot machines to come.
New Online Slots 2022 in the UK
Online slots have evolved a lot over the years and this has helped them grow in popularity. This is mostly due to changes in technology that has made it possible for developers of slot games like Microgaming, NetEnt, QuickSpin, and more to make their slot games much more interactive and fun.
Gamification is one concept that has helped slots evolve. Slot games right now look more and more like video games. They come with amazing graphics and animations as well as other video game elements that make them more fun than ever.
In new UK casinos 2022, this could not be truer as new slots games are launching all the time. They are launching with the latest technology and even better-cut scenes and graphics. So make sure you check out our reviews below. See if you can find a new slot game to fall in love with.
Top 3 New Online Slots for 2022 in the UK
1. Savannah Drums
A Lion that multiplies your wins up to 5000x,
An Elephant that transforms low-paying symbols into Wilds,
A Vulture that eliminates low-paying symbols,
A Rhino that awards entire Wild Reels are all available if you get 2 or more scatters.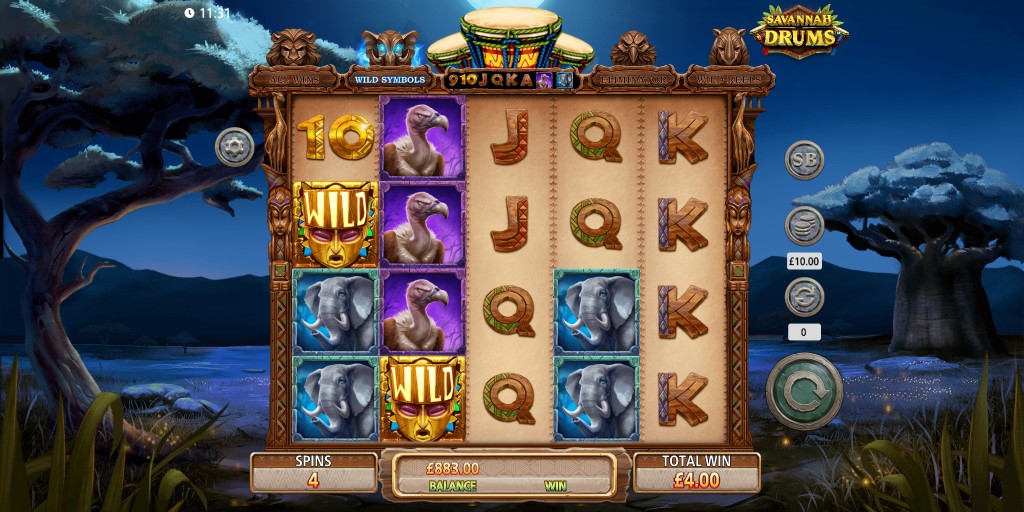 Savannah drums is a standard 5 reel video slot offering 20 paylines, a Return to player of 96.1% with a medium volatility. This game is produced by SG Digital and can be played at any of our recommended
new casinos for 2022
.
| | |
| --- | --- |
| Game Type | Video Slot |
| Return to Player | 96.1% |
| Paylines | 20 |
| Reels | 5 |
| Volatility | Medium |
| Provider | SG Digital |
2. Agent Jane Blonde Max Volume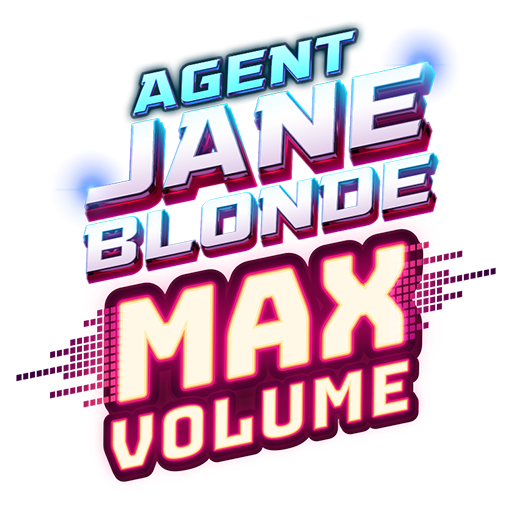 Agent Jane Blonde is back in 2022, and this time she brought bigger jackpots and more bonus features! Based on the Fire Forge engine from Stormcraft Studios, this game has many of the features that has made the Jane Blonde franchise so popular: Free Spins, a Multiplier Trail and Fixed Jackpots. The Multiplier Trail can increase up to 100x bet and multiply Fixed Jackpot prizes if won during a Free Spin feature. The Scatter is Jane's famous face. Players can choose from 3 different free spins features that offer varying degrees of volatility. The free spins feature is triggered by landing a scatter symbol on all 5 reels. Jane is spinning the reels, and her audience will be captivated with action and intrigue! Rolling Reels™ and Stacked Wilds will give players more chances at winning and will keep them coming back for more.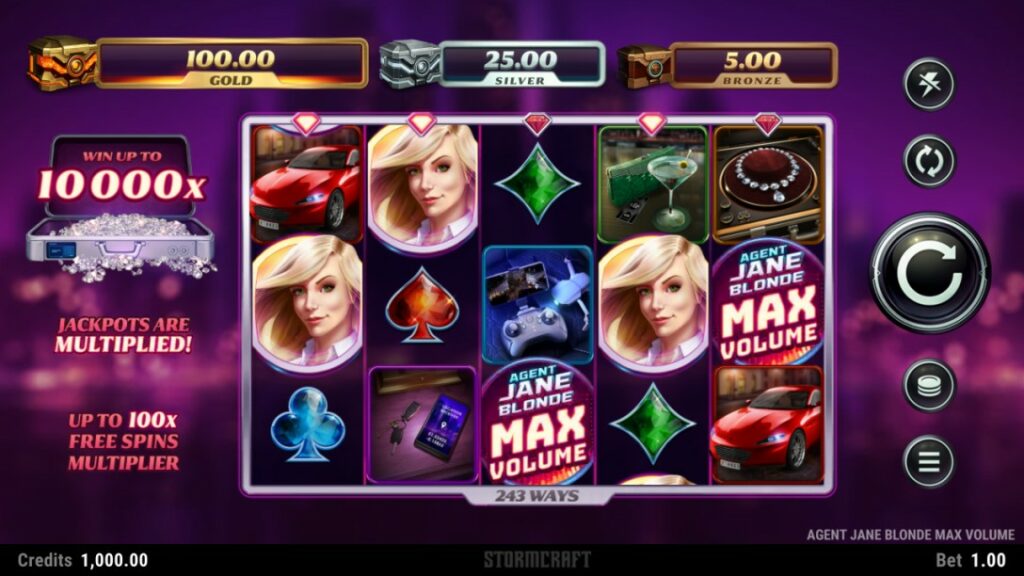 | | |
| --- | --- |
| Game Type | Video Slot |
| Return to Player | 92%-96% |
| Paylines | 243 |
| Reels | 5 |
| Volatility | Medium |
| Provider | Microgaming |
3. Cat Clans™ Online Slot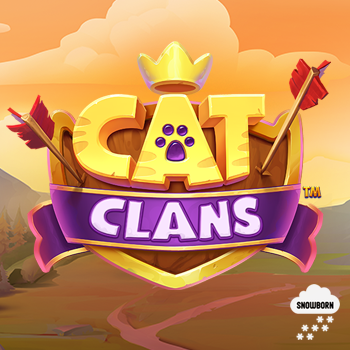 We're happy to introduce Cat Clans™, a new slot game for 2022 with an innovative, action-packed feeling! Join Clan Mac Cattus in their quest for riches, combining high volatility and big prizes. You'll travel to the Highlands to meet four clans of cats who are fighting to the death. With 20 paylines, up to 20 000x bet, this is one game you won't want to miss! The game features Cat-A-Pult Free Spins, where each wild becomes sticky and multiplies the win for every spin. There's also Clan Battles, where the fiercest cat takes home the prize! But what's a cat fight without some Pawfuls triggering the Cat-A-Pult Bonus? Cat Clans is a fun, light hearted slot with high volatility offering massive wins for players that do hit the higher return wins. The return to player varies depending on the bonus feature decisons, ranging from 92% up to 96%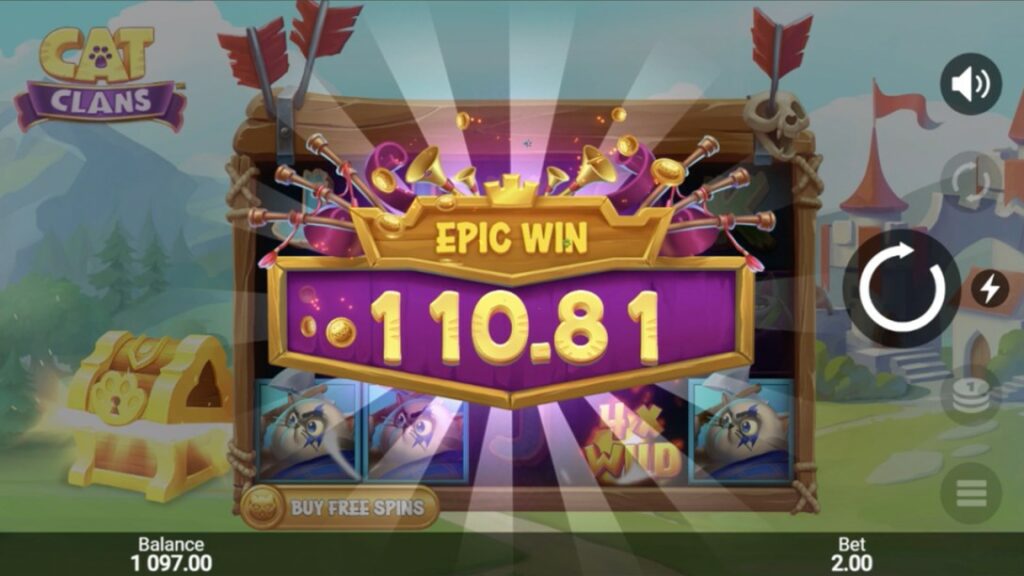 | | |
| --- | --- |
| Game Type | Video Slot |
| Return to Player | 92%-96% |
| Paylines | 20 |
| Reels | 5 |
| Volatility | High |
| Provider | Microgaming |
All Slot Games are Different
One of the reasons we feel slot games have become so popular over the last few years is the fact that no two are the same. They are all unique and have different themes and features that make them suitable for all types of players. Below we cover some of the most different types of slot games you can find at new slot sites in 2022.
Slots Based on Movies and TV shows

– these are slot games that are based on popular TV shows and movies. They are a favourite of many players as they often feature characters and symbols that players will recognise from their respective franchises. The usual also have cut scenes taken directly from the film or series. At this time players have a lot of different ones to choose from like Terminator 2, Highlander, Jumanji, Vikings, Game of Thrones, Planet of the Apes, and many more. We are sure there will be more available in the future as iGaming developers secure deals with film and TV show creators.

Game Shows

– as you can imagine, these slot games are created using their respective game show as a base. These games appeal to players as they give them a chance to feel like they are actually playing their favourite TV game show. So if you are a fan of games shows then be on the look-out for these types of slot games. Some of the best game show slots in our opinion are Deal or No Deal, Wheel of Fortune, Jeopardy, and The Price is Right.

Fruit Games

– fruit slots are very popular and probably the most recognisable slots of them all. This is because they are online versions of the old three or five-reel machine players are used to seeing throughout pubs and land-based casino. This means that most players started with fruities. They bring a sense of nostalgia that players love. It is also a reason why they keep on going back to these fruity fun machines.

Fantasy

– this is a rather large category and could probably be broken down into a load of different subsections like Vikings, Egyptian, adventures, vampires, and much more. For the purpose of this page, we have kept them together in a fantasy theme. Some of the best slots in this category include Book of Dead, Immortal Romance, Blood Suckers, Dead or Alive, Crystal Rift, Halloween Jack, Coins of Egypt, and Call of the Valkyries.

Animal-Themed Slots

– this category as you can imagine feature animals and in all shapes and sizes. There are slot games based on nearly any kind of animal you can imagine. Players can find slots with dinosaurs, lions, elephants, rabbits, wolfs, bears, cats, dogs, rhinos, fish and more at the best new slot sites in 2022. So if you love nature and anything fluffy then animal slots games might just be for you.
A Few Important Things to Know About Slots
Below we will cover a few important and common things players should know about slot games. When reading about slots players will often read about pay lines, return to players, and bonus features.
If you're not a regular slot player, you might find these terms confusing. Don't worry, though – we have all the information you'll ever need. Read these brief descriptions and things will become much clearer.
Paylines

– this is can sometimes be the most complicated part of online slots but also the most important. The simplest way to think and look at paylines is by matching symbols in a horizontal line. Depending on what symbols you have will depend on how much you will win. You will normally be able to find what matching symbols will trigger and win in a slots description. Classic slots will only have a single line or just a few. Most modern online slots have between 25-30 different paylines. In many cases, they are fixed. However, in modern slots, you can adjust the number of betways you want to play on. Modern online slots also come with new special mechanics that offer hundreds or thousands of ways to win. These are not paylines, but ways to match symbols in nearly all directions. This will mean players can not only match symbols in a horizontal line but also in diagonals, zigzags, and even trapezium shapes. Of course, doing so increases the chance of a player winning. It can also increase the amount a player bets with each spin.
Return to Players (RTP)

– Ttis is another important factor to consider when choosing an online slot game to play. The return to player is the percentage of winnings a slot machine is programmed to pay out to players of the money they have wagered. For example, if a slot machine is played at £1 per spin and has an RTP of 94%, a player with £1000 manages to play for long enough the slot machine should payout £940 to the player. The casino will keep the other £60. Players will find that the RTP value varies a lot on different slots. Slot games with high RTP normally payout frequently but the returns are on the lower side. On the other hand slot games with low RTP tend to have big payouts. Of course, only if you're lucky enough to win. The reality of this is that anything can happen when gambling. A player can expect to lose all their funds or if they are lucky to win some funds. So always remember to gamble responsibly.
Bonus features

– most online slot games have bonus features in some form or another. The bonus feature is one of the ways players can earn big rewards from slot games. There are a few different types of bonus features. The most common are free spins which, as you can guess, lets you spin the reels for you for free. These free spins usually come with bonus multipliers that can boost your payout quite nicely. Other types include spins on mega reels or wheels to get further free spins or other big rewards. Read more about free spins in the UK here. Some bonus features even include a board that players must cross whilst avoiding obstacles that would end the bonus game. They use the spin of a wheel to determine how many spaces the player moves. For players to activate a bonus feature they will typically have to get three or more bonus symbols. If the bonus round is triggered in a different way, it'll be stated under the guide.
---
New Slots 2022 – on Mobile and Tablet Devices
One of the technological advances that have made online casinos and slot games in particular so popular in the last few years has been the ability to play on mobile and tablet devices. The increase in mobile data and the speed has made it easy for players to play new slots 2022 on their phones.
They can play from the comfort of their own home or they can play on the go without having to worry about their slot game lagging or not loading. In fact, nowadays with good enough internet players would not even notice a difference between playing a slot game on their desktop or their mobile, and tablet devices.
This is because mobiles and tablets have become so powerful that they can run slot games smoothly and quickly. It's great news for players as it gives them instant feedback that players want when they win or lose. Thanks to the rising popularity of mobile casinos, iGaming developers are now releasing mobile-first titles that are fully optimized for iOS and Android devices.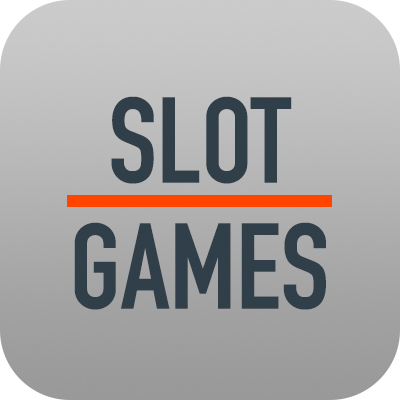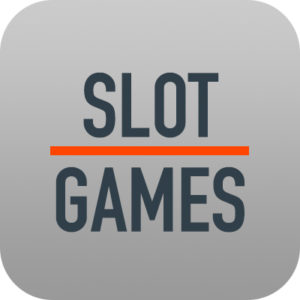 No Better Time to try out New Slots Than 2022
2022 is going to be the best year so far for new slots games you can bet on that. The competition for the best slot game has been heating up over the last few years as more and more companies join the iGaming world.
Nowadays there is a load of smaller indie companies that are fighting to make a name for themselves and are producing some great games. So if you want to stay up to date with new slot sites and games of 2022 then make sure to check out our slots page regularly for all the latest releases. Better yet, bookmark it – in that way it'll always be within a click's reach.